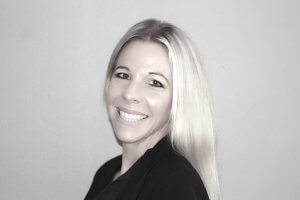 Kirstin Liss
   'Hello World'
As an Industrial and Organisational Psychologist and Counsellor, she has many qualifications and a vast amount of experience in diverse Human Capital roles, such as Talent Management, Training, Wellness, Organisational Development and Executive Coaching. Kirstin has won multiple awards for outstanding service delivery, and championed diverse teams and projects in achieving great success. Her consulting company, is purely built on reputation and referral.  You may consider, what is uniquely different about The ODC?
 Kirstin is the founder of The ODC, created for clients to experience the value of altruism, and understand the science of  people's behaviour, which becomes the stickiness in the desired change, for you and organisations. 
She partner's with other experts in the realm of psychology and immerses herself in research, to ensure her thinking remains adaptable and flexible.  Kirstin is soft when it comes to the heart, head strong with it comes to results, and hands on when it comes to best practice.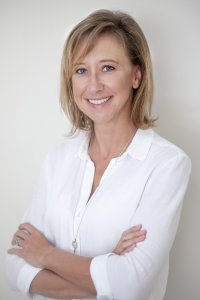 Zenita Durrheim
Based in Gqeberha (Port Elizabeth), Zenita is a qualified Industrial and Organisational Psychologist and Psychometrist with 17 years of experience working in the public and private sector. She holds two Master's Degrees; in Research Consulting Psychology and in Industrial and Organisational Psychology. Impressive.
Besides her registration with the Health Professions Council of South Africa (HPCSA), she is also registered with the South African Medico-Legal Association (SAMLA) as an Expert Medico/Psycho-Legal Practitioner.  She has sound knowledge and extensive experience in research and organisational practices and processes having provided professional research and consultancy services to various organisations, including Whitehead Industrial Psychologists, Synovate (now IPSOS),
IBIS Business and Information Services, PMR. Africa, Real Dream Publishing,
Businesswomen's Association South Africa and Wisdom Keys Group. 
When working with Zenita, there is no doubt, that you can be certain, you will be dealing with someone who excels in service delivery, understanding and professionalism. 
Christelle Robertson
With her own private practice based in Cape Town, Christelle partners with The ODC on a variety of projects within Organisational Development, Leadership, Psychometrics and Talent Development. A perfectionist by heart, Christelle applies this within her role and manages to always go above and beyond in what she delivers.  She holds many psychometric accreditations along with a HPCSA registration as a Psychometrist as well as an Industrial and Organisational Psychologist. She has exceptional experience for getting it right in selection, development, coaching and career counselling. She has been involved in projects with the United Nations, where she assisted in developing tests for a variety of job levels and positions.
She manages to go above and beyond, in so far that she received a distinction for her thesis, which studied the factors that influences career self-efficacy amongst South African millennials, it was published in the March/April People Dynamics Magazine (https://issuu.com/peopledynamics /docs/pd_march-april_2020/s/10509007).
The subject of self-efficacy rings true to what you may experience when dealing with Christelle, when working with her, not only you will have a subject matter expert, but she has mastered the psychological ability to recognise, understand, control and make the most for her clients, in her professional role