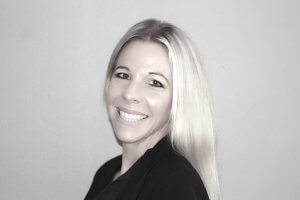 Kirstin Liss
   'Hello World'
As an Industrial and Organisational Psychologist, she has many qualifications and a vast amount of experience in diverse Human Capital roles, such as Talent Management, Training, Wellness, Organisational Development and Executive Coaching. Kirstin has won multiple awards for outstanding service delivery, and championed diverse teams and projects in achieving great success. Her consulting company, is purely built on reputation and referral.  You may consider, what is uniquely different about The ODC?
 Kirstin is the founder of The ODC, created for clients to experience the value of altruism, and understand the science of  people's behaviour, which becomes the stickiness in the desired change, for you and organisations. 
She partner's with other experts in the realm of psychology and immerses herself in research, to ensure her thinking remains adaptable and flexible.  Kirstin is soft when it comes to the heart, head strong with it comes to results, and hands on when it comes to best practice.
Tammi Johnson
 Anybody who has dealt with Tammi, will most likely think 'wow, are people really that nice'? or 'wow, such energy and enthusiasm'!  Dealing with Tammi, is a feel good experience for our clients and candidates, and values doing what is in their best interest, the most.
Tammi is the talent acquisition specialist, servicing clients for their recruitment needs and has an absolute knack for finding those 'seriously hard to find' candidates.  Her 8 years talent acquisition experience in a challenging environment, has provided her with creative skills and the ability to always make a plan, no matter what, has contributed to her being an outstanding performer. 
Her success emanates from a passion to always act with humanity and kindness.  She assists employment seekers looking to reinvent their resumés, providing in-depth insight for interviewing, job searching and market conditions.  
Tammi is The ODC's golden nugget when it comes to our recruitment division.   You can contact her for a chat with regards to your recruitment needs, and you can trust, it will be, a real feel good experience.